Poduct Description
Cannister vacuum cleaner. High suction power for thorough vacuuming at an attractive price point.

Ideal for all smooth flooring and low-pile carpeting, this floor tool easily transitions from smooth floors to carpeted surfaces by flipping the switch .

Miele vacuum cleaners' exceptional filtration is based on a multi-stage system. The interaction of these components ensures that more than 99.9% of fine dust is filtered.

The brush, suction tube and handle snap into each other producing an audible click. The parts connect safely, but can be easily separated at the push of a button.

The Miele Classic C1 Hardfloor vacuum provides a large operating radius of 9 m (30 ft). This allows convenient vacuuming of large rooms without having to change power outlets.

The silence system with noise-optimized motor and integrated sound insulation is already quiet, but the silence setting is even quieter.

Large rubberized roller prevents scratching of hard floors.

Metal soleplate for smooth-running vacuuming on carpets.

Includes dusting brush, crevice nozzle, and upholstery nozzle.
Payment & Security
Your payment information is processed securely. We do not store credit card details nor have access to your credit card information.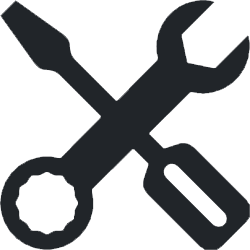 Vacuum Repair Facility
Belleville Vacuum is Eastern Ontario's largest vacuum repair facility. We offer complete maintenance and service on all brands of cleaning equipment.