Poduct Description
The outstanding configuration concept of the Miele Triflex HX1 Vacuum Cleaner adapts to suit your needs perfectly. So you can enjoy the ultimate in flexibility when vacuuming.
Do you want to eliminate dust from large rooms, such as living rooms or bedrooms? Then attach the powerful Power Unit to the bottom of your appliance. Your appliance is lightweight and easy to handle, making cleaning completely effortless.
If you need to take a break, the Triflex HX1 boasts a practical self-standing function in this configuration. 
Moving the Power Unit to the top then allows you to get underneath flat furniture or clean the ceiling quickly and with ease.
The Miele Vacuum Cleaner is therefore extremely maneuverable and can get to the most difficult to reach places.
You can also use the Power Unit completely separately from the appliance – ideal for quickly vacuuming furniture or car seats as the Power Unit is always at hand. Thanks to the patented 3in1 concept, your Miele Triflex HX1 Vacuum Cleaner gives you even more freedom when vacuuming
Payment & Security
Your payment information is processed securely. We do not store credit card details nor have access to your credit card information.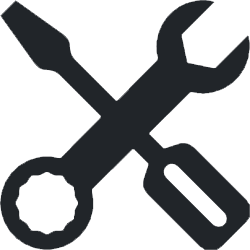 Vacuum Repair Facility
Belleville Vacuum is Eastern Ontario's largest vacuum repair facility. We offer complete maintenance and service on all brands of cleaning equipment.