Poduct Description
Durable, Rotating, Suction-hose Connection
A brilliantly designed hose-to-canister connection allows 320° rotation of the suction hose, providing easier user movement and machine maneuverability.
Three Full-size, On-board Tools
A crevice tool, an upholstery nozzle, and a dusting brush are integrated into the canister body, so they are on-board and ready for use at all times. Also, many optional attachments are available.
Full Bag or Clog Indicator
When a full bag, clog in the airflow pathway, or an excessively dirty microfilter is detected, an indicator window turns orange and an airflow bypass valve opens. This prevents overheating and motor damage from a lack of adequate airflow.
LED Suction-power Indicator
This technology actually makes it possible for the user to optically monitor the vacuum's suction power. When using lower power settings, the LED light rotates slowly. When using higher power settings, the light rotates more quickly. When the power is set to standby mode, the light slowly blinks back and forth, left to right.
Three-step, Hospital-grade Filtration
It features a pre-motor filter, a three-layer Ultra Bag, an S-class exhaust microfilter, and a tightly sealed casing, which prevents dirty air from escaping through its seams.
Control-switch Cord Rewinder
Its super-long power cord rewinds by simply pressing a button. Patented AIRBELT Bumper The soft, textile-covered, foam bumper protects furniture, walls, and the vacuum itself from incurring scratches and scuffs during use. The bumper also diffuses exhaust air, which contributes to its ultra-quiet performance.
Full-size Canister Vacuum
The AIRBELT D models are full-size canister vacuums that are larger, more powerful machines, offering a giant filter bag and an extra-long power cord. Optional Attachments8 Ultra Bags
Payment & Security
Your payment information is processed securely. We do not store credit card details nor have access to your credit card information.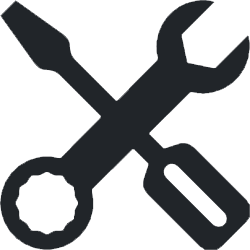 Vacuum Repair Facility
Belleville Vacuum is Eastern Ontario's largest vacuum repair facility. We offer complete maintenance and service on all brands of cleaning equipment.