Poduct Description
AIRBELT E3 Premium Unique Features
Durable Powerhead with Manual Height Adjustment, Amazing Steering Ability, and Manual Brush Shut Off
The E3 comes standard with the commercial-grade ET-1 powerhead, which easily removes pet hair, and cleans both carpets and hard floors. It is 12-inches wide and offers four-level, manual brush height adjustment. Also, to clean delicate rugs and hard floors with straight suction, the brush roller can be manually switched off. Its 180° steering ability provides amazing maneuverability.
Easy Brush Roller Removal, User Warning Lights, and Automatic Obstruction Shut Off
The ET-1 powerhead has easy, tool-free brush roller removal, a handy clog removal door, and a red warning light, with automatic shut off, for brush roller obstructions. Also, its warning light remains illuminated during use, when brush height is set too high for optimal cleaning, or when the brush roller should be replaced due to reaching maximum bristle wear.
Suction Adjustment on Handle and Tapered Suction Hose
The handle includes a slider switch that provides convenient suction control, for normal to more delicate cleaning tasks. Its unique tapered suction hose further increases airflow velocity and minimizes clogs.
Payment & Security
Your payment information is processed securely. We do not store credit card details nor have access to your credit card information.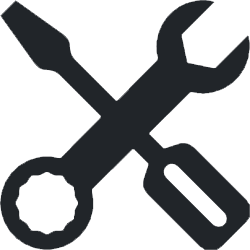 Vacuum Repair Facility
Belleville Vacuum is Eastern Ontario's largest vacuum repair facility. We offer complete maintenance and service on all brands of cleaning equipment.