Poduct Description
Long, 25-foot Power Cord and 37-foot Operating Range
Its cleaning radius saves time because it can clean large areas without changing electrical outlets. Plus, the seven-foot suction hose provides superb user maneuverability.
Convenient Parking and Storage Aids
After the work is done, the suction hose and telescopic tube, with parquet brush or combination nozzle, can be firmly stored on the canister's underside or backside housing.
Tug and Retract Cord Rewinder
The K models offer a "tug and retract" cord rewinder, instead of a control-switch rewinder which is the type offered on the AIRBELT D and E models.
Full Bag or Clog Light
When a full bag, a clog in the airflow pathway, or an excessively dirty microfilter is detected, an orange warning light located on the canister body illuminates and an airflow bypass valve opens. This feature prevents overheating and motor damage from a lack of adequate airflow.
Protective, Rubber-coated Wheels
The superb castor-wheels glide easily and gently over all floor types, providing exceptional maneuverability and protection of floor surfaces.
Patented AIRBELT Bumper
The soft, textile-covered, foam bumper protects furniture, walls, and the vacuum itself from incurring scratches and scuffs during use. It also diffuses exhaust air, which contributes to its ultra-quiet performance.
Mid-size Canister Vacuum with Large Filter Bag
The K models are considered mid-size canister vacuums, which mean they are smaller, more compact machines. They have a 3 litre filter bag and weigh about four pounds less than SEBO's D-model canisters.
Payment & Security
Your payment information is processed securely. We do not store credit card details nor have access to your credit card information.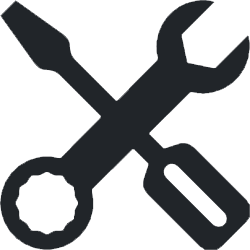 Vacuum Repair Facility
Belleville Vacuum is Eastern Ontario's largest vacuum repair facility. We offer complete maintenance and service on all brands of cleaning equipment.